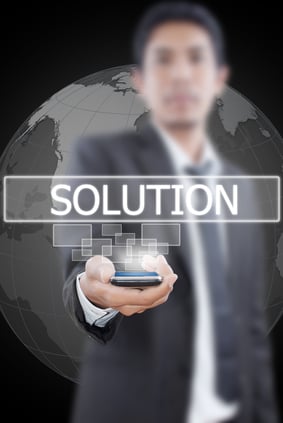 The current technological advancements are making life easier for all of us. Just a push of a button and presto, you get what you want. Mobile phones are a great example of this. Smartphones today can be customized for our own needs and wants. Thousands of applications are available to download, for the specific needs of each sartphone user.
The business world also greatly benefits from mobile integrated solutions. It's made transactions faster and more convenient for individuals in the business and health sector. Hospitals are currently applying mobile solutions to make new improvements in the delivery of health care. Such advancements have already had a great impact on the medical world as more digitalized instruments have been introduced over the last 20 years. Integrating a mobile system within the hospital or health care facility will boost capacity to deliver quick, quality health care to all clients.

One of the main reasons that this type of technology is being applied by hospitals is to prevent the re-admission of clients. With mobile technology, even clients are able to access correct and real-time information about their current health condition.

Mobile integrated solutions features the integration of multidisciplinary care beginning from the day of admission through to discharge and beyond. For example, with the technology existing now, on the day of hospital discharge, transport teams are alerted of client needs for a safe transition from the hospital to home. This team and other medical personnel are given information about the client's condition, to ensure that a proper and orderly transition is achieved.

In the home clients are monitored by caregivers via wireless communication, in order to ease the client's anxiety regarding their current medical condition. Or, if needed, they can have home visitation to assist the client to adjust to the home environment and return to the normal activities of daily living.

All this is possible,only when the different health care systems are integrated, allowing hospital staff and field staff to work together. When mobile integrated solutionsare incorporated in hospitals and other medical facilities a more holistic approach to health care is given, from the hospital stay to outpatient days, providing the client with the best care available.

With mobile integrated solutions available in hospitals, healthcare providers have access to efficient, fast, and secured real-time information.

For more information regarding mobile integrated solutions, please click the image below.