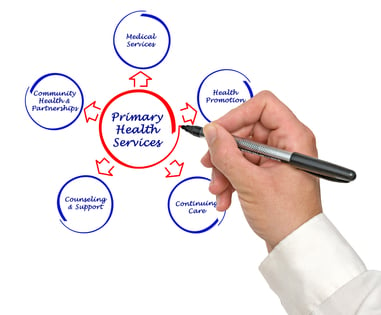 Collaboration - a word that means to connect, to work with or to integrate. Integrating is another way of incorporating different methods into one service allowing for a more collaborative approach to reach a goal. In any established company within the business sector, services that are integrated into one system are achieving greater benefits and improving possibilities.


Enhancing the capabilities of medical establishments by applying proven collaboration and integrations methods to render high quality services will help build respectable reputations and so attract both customers and investors alike.

So what does the WHO say about it?

According to the World Health Organization, integrated health services are not new. It's been the main focus of primary health care since the 1980's. The public is generally unaware of it, however it's been discussed in hospitals and other medical institutionsfor implementation for many years.

This collaborative effort is aimed at providing a more centralized approach for services needed by clients seeking medical attention. So using an integrated health service, patients can present their health concerns and be properly directed to the correct department. It's a little like going into a restaurant and the waiter approaching you and asking you for your order. It lessens the waiting time for the client and increases their satisfaction for the services rendered. It also ensures the client is directed to the correct area for proper assessment.

Integrated health services have been developed to provide an organized approach in the delivery of health care. Making this method available ensures the benefits are enjoyed by both the service provider and the patient or client.

Although using an integrated health service is beneficial, it's important to remember that there many problems and obstacles to be overcome as well. Nevertheless some of these obstacles are being tackled by different organizations within state and federal governments. Theaim of an integrated health service is to provide the best possible solution when addressing a patient's health concerns.

For those who are looking for further information regarding this topic please click the link below.