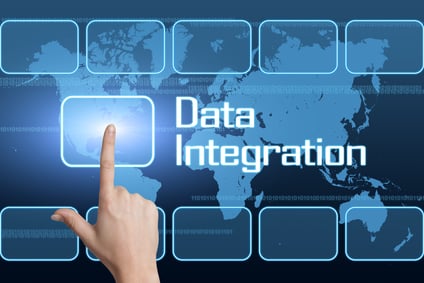 The power of computers can be overwhelming at times. If you don't have a good understanding of what they're all about, you can become very confused. But some people are adept at speaking this language and have a greater level of skill in manipulating a computer's capabilities. Computer programs are made to lessen the difficulty of work related activities. However, over the years, technology has developed more and more sophisticated applications.

Integration services provide solutions to business - hospitals, banks, medical centres, and other organizations, by integrating their computer software systems with the help of specialized software tools.

These services work especially well for businesses that want to merge smoothly and effortlessly, like hospitals and financial institutions. Easy, efficient, and secure access to real-time information between departments, offices, or even worldwide is very important.

Integrationuses database software that's created to perform the different tasks of data transfer. This system features a rapid and flexible data storage tool for the purpose of information retrieval, editing and other purposes.

It's a dynamic program that allows the user to customize the system to conform to the needs of the company providing a more personalized approach. In this way the company can save money and upgrade their system within the capacity of their budget. Furthermore, the system also features, data transfer manipulation like relocation of data. Combine this versatile program with an organized plan, trained IT staff and a willing company, and you have a great formula for success.

Using integration, it's easy to manipulate data, whether it's a simple data merge or developing a complex report or plan. This allows the company to focus more on clients, providing them with innovative solutions and generating additional profit for the business. However, apart from the basic applications integration services offers, it's also able to abate risk and maximize efficient service delivery.

With such capabilities, the company can customize the services they offer their customers, or make their services client-friendly, enabling them to retain customers. This is significant as a company has a unique advantage and is able to compete with other businesses which also offers the same services. So applying innovations like this ultimately puts them ahead of their competitors.

However, if there's a problem when installing this new system or if there aren't any qualified personnel available to maintain the new system, then the system and ultimately the company may be threatened. So it's very important to ensure that your IT staff are fully aware of all the problems and concerns, as well as benefits of the new system. So remember, although you have the program installed and you know that it's been proven to be very effective for other companies, if you don't have the right personnel to operate it, then it won't work for you.

Innovation is important for any business or medical establishment. If a company has incorporated modern innovations then their revenue will rise. Furthermore, because of the insatiable desire to rise above other players in the health sector, big companies have combined the new available technology and employed the best possible operators (professional computer consultants) to control the newly acquired technology. This method however, may seem unfair for small players as these advancements are expensive.

It's noticeable in nearly every service available today, whether it's a supermarket, petrol station or government agency that these integrated services have been implemented. These systems cater to the needs of customers and clients and provide easier access to available (real-time) information.


To better understand why you should incorporate integrated services into your health facility for an improved patient experience, please visit the link provided.